NEWS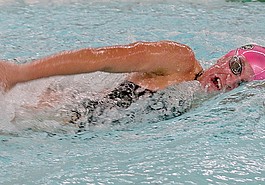 The Rhinelander High School girls' swim team continues to serve notice to teams in the southern half of the state that it will be a squad to reckon with when the WIAA state meet rolls around.
---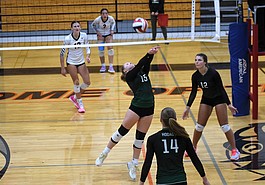 The Hodags won their final three matches Saturday and took fifth place in the Phillips Invite. After losing to Ashland and Lakeland, the Hodags defeated Elcho to end pool play and then beat Chequamegon and Elcho again to take the consolation bracket of the eight-team meet.
---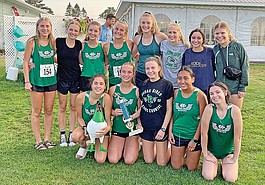 The Hodags placed five runners in the top 15 as they edged out Tomahawk and Marathon for the top spot in the Three Lakes Invite at Big Stone Golf Course.
---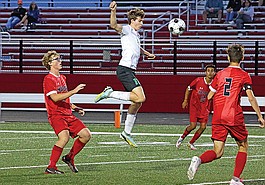 A scuffling offense bit the Rhinelander High School boys' soccer team again in its bid to remain atop the Great Northern Conference standings. The Hodags were shut out on the road Thursday night, and goals in each half were enough to push the Medford Raiders to a 2-0 victory.
---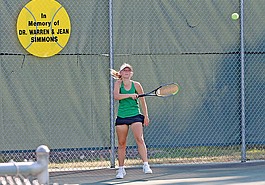 Rhinelander wound up third on the day at the GNC tournament and finished the conference season in third place overall.
Middle school football vs. Antigo | Middle school soccer vs. John Muir | Middle school cross country
---
The School District of Rhinelander Community Education Program will offering two opportunities to learn about the sport of lacrosse next month.
---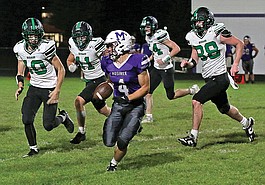 The Rhinelander High School football team could not keep with Mosinee's big play attack on Friday night. Keagan Jirschele scored three touchdowns, Wyatt Harris rushed for two more and the defending GNC champions shut out the Hodags 42-0 in Mosinee.
---
On the municipal calendar, fall is budget season. Cities and towns of all sizes must determine needs and priorities to be funded in the coming year and how much revenue is expected to fill the coffers.
---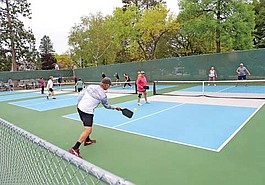 The YMCA of the Northwoods and Rhinelander Pickleball hosted the Clash of the Paddles Pickleball Tournament last weekend at Pioneer Park.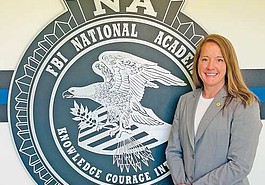 Sergeant Elisha Williams of the Oneida County sheriff's office graduated from the FBI National Academy on Thursday, Sept, 14, joining 197 other law enforcement professionals in completing Session #287 of the prestigious training program. Williams also joins several other Oneida County officers in successfully completing the grueling training.
---
The following cases were recently filed or heard in Oneida County Circuit Court.
---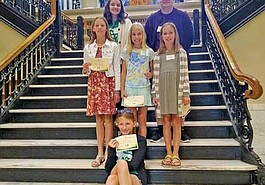 Oneida County 4H youth educator Anne Williams has announced that enrollment in the Oneida County 4H program is now open.
---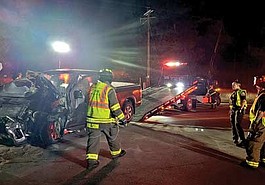 One person was cited for inattentive driving following a two-vehicle accident at the intersection of State Highway 17 and Balsam Lane Tuesday evening.
---
It's been seven weeks since the Oneida County zoning committee suspended a Crescent Lake tourist rooming house permit for multiple and ongoing violations and directed zoning staff to come up with a list of proposed house rules to address the concerns of upset neighbors, but, with the 60-day suspension fast …