ENTERTAINMENT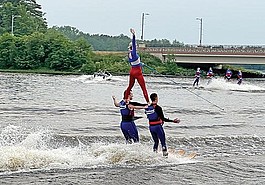 With its bountiful supply of lakes, it's no surprise that the Northwoods is home to several excellent show ski teams.
---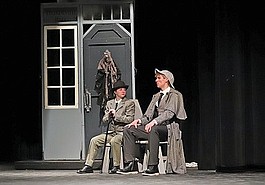 The School District of Rhinelander's Drama department held final dress rehearsals for its spring production "Baskerville: A Sherlock Holmes Mystery" Tuesday, Feb. 28 at John and Dori Brown Performing Arts Center at Rhinelander High School.
---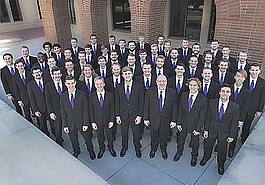 The University of Northwestern St. Paul Con Brio Men's Chorus will be in concert Saturday, March 4 at 7 p.m. The concert will be at the James Williams Middle School auditorium (915 Acacia Lane in Rhinelander).
---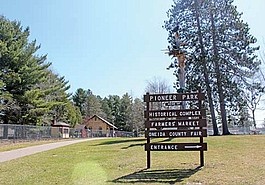 In celebration of Rhinelander's one-of-a-kind heritage, the Rhinelander Area Chamber of Commerce (RACC) is partnering with the Pioneer Park Historical Complex and The Hodag Store to host numerous activities during the inaugural Hodag Heritage Days, set to take place Monday, May 17 through Saturday, May 22. (subscriber access)
---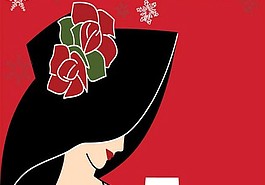 The 10th annual Wine Women and Winter (WWW) will be held from 5 to 8:30 p.m. Thursday, Dec. 5 at The Waters in Minocqua. (subscriber access)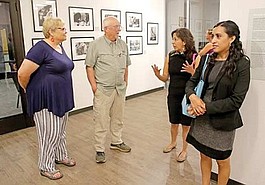 ArtStart art gallery's fall exhibition, "Diego and Frida: A Smile in the Middle of the Way' opens Thursday and will run through Nov. 2.
---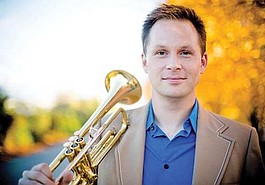 Denver Bierman, band leader, lead singer and trumpet player for Denver and the Mile High Orchestra (DMHO) will perform in solo concert at 6 p.m. Sunday evening, June 9. (subscriber access)
---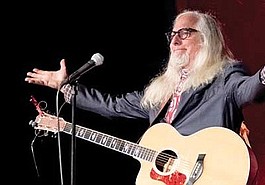 Cult hero and pop icon Heywood Banks will return to the Nicolet College Theatre Saturday, June 8, at 7:30 p.m., to share his saucy mix of expert musicianship and just plain silliness, according to a Nicolet Live press release. (subscriber access)
---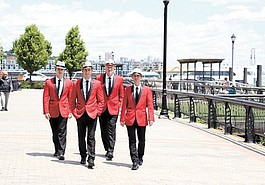 The Jersey Tenors are on tour in the Midwest and will appear in Minocqua on Friday, May 3 at the Lakeland Union High School Theatre under the sponsorship of the Lakeland Performing Arts Association as part of its current series of performances. (subscriber access)
---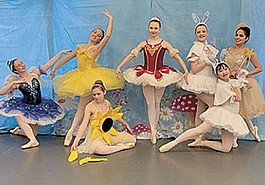 Minocqua Dance will perform "A Beautiful Beast' in the Lakeland Union High School Auditorium at 7 p.m. Friday, April 5. (subscriber access)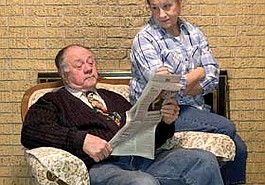 The Wabeno Area Players are deep in rehearsals for their upcoming production of "On Golden Pond." (subscriber access)
---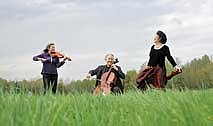 Take a walk in the woods with the words of John Muir and the music of the Chance Ensemble at the Nicolet College Theatre Saturday, March 30 at 7:30 p.m. (subscriber access)
---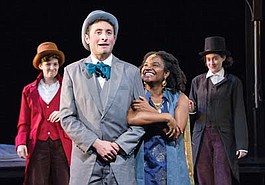 The year: 1872.The challenge: circumnavigate the world in 80 days.The reward: 20,000 pounds, the equivalent of a few million in today's dollars, to the first person to complete the task. (subscriber access)
---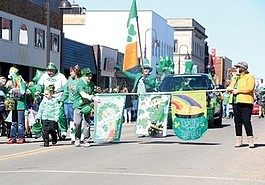 The eighth annual St. Patrick's Day Parade is set for 1:30 p.m. Saturday in downtown Rhinelander. (subscriber access)
---
Ever sing "All God's Creatures Got a Place in the Choir?" or listen to "Child of Mine?" (subscriber access)