SPORTS
Middle school football vs. Antigo | Middle school soccer vs. John Muir | Middle school cross country
---
The School District of Rhinelander Community Education Program will offering two opportunities to learn about the sport of lacrosse next month.
---
The Rhinelander-Northwoods Composite Mountain Bike team took seventh, and its Rhinelander High School counterparts finished 10th, Sunday in Round 3 of the Wisconsin Interscholastic Cycling League season at Lowes Creek in Eau Claire.
---
UW-Whitewater tight end Drake Martin, a Rhinelander High School alum, earned recognition from D3football.com this week for his performance in the eighth-ranked Warhawks' 56-28 win over No. 4 Saint John's University (Minn.) Sept. 9.
---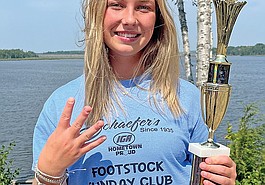 Several members of the Plum Ski-ters Water Ski Show team participated in the Footstock National Figure 8 Endurance Barefoot Championships in Crandon on August 19-20.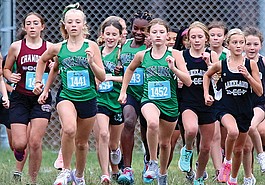 JWMS cross country team opens season | JV volleyball in action
---
The School District of Rhinelander Community Education Program will offering Pickleball Lessons in the Hodag Dome beginning later this month.
---
The organization meeting for the 2023-24 season of the Rhinelander Men's Pool League will be held at 7 p.m., Thursday, Sept. 21 at Sammy Jr's in Rhinelander.
---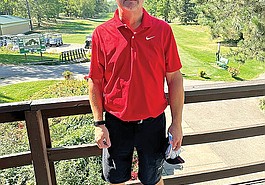 Rhinelander's Ken Zuiker recorded a hole-in-one at Pinewood Country Club in Harshaw on Labor Day, Monday, Sept. 4.
---
Sibling rivalry was hot and heavy at Eagle River Speedway Saturday night as Nick Schumacher of Eagle fought off his brother Dan Schumacher to capture the caution-free, grand national feature win at Eagle River Speedway Saturday.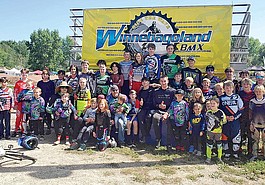 The Hodag BMX Club had more than 40 members take part in the Wisconsin BMX state championship weekend at Winnebagoland BMX in Oshkosh Aug. 25-26.
---
I don't know about you, but I'm less worked up about the start of a Green Bay Packers' season than I've been in quite some time — and that's a good thing.
---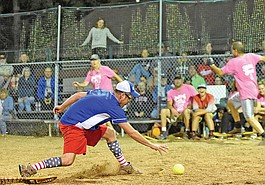 With the end of August comes the snowshoe baseball finale. The Lake Tomahawk Snowhawks snowshoe baseball team played its final game of the season last Monday.
---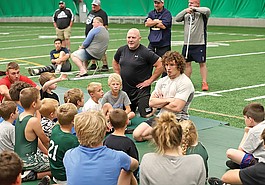 Roughly 100 youth wrestlers from around the area were at the Hodag Dome Saturday, Aug. 26 for a wrestling clinic with three-time NCAA champion and Wisconsin native Alex Dieringer.
---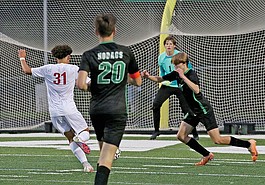 A couple of first-half defensive breakdowns were too much for the Rhinelander High School boys' soccer team to overcome as it fell to Wausau East 2-0 in a non-conference contest Thursday night at Mike Webster Stadium.