HIGH SCHOOL SPORTS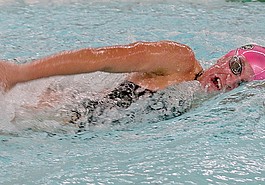 The Rhinelander High School girls' swim team continues to serve notice to teams in the southern half of the state that it will be a squad to reckon with when the WIAA state meet rolls around.
---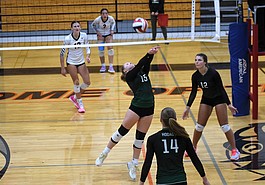 The Hodags won their final three matches Saturday and took fifth place in the Phillips Invite. After losing to Ashland and Lakeland, the Hodags defeated Elcho to end pool play and then beat Chequamegon and Elcho again to take the consolation bracket of the eight-team meet.
---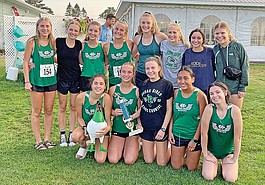 The Hodags placed five runners in the top 15 as they edged out Tomahawk and Marathon for the top spot in the Three Lakes Invite at Big Stone Golf Course.
---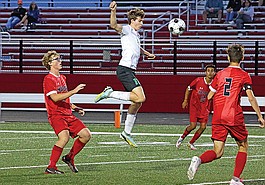 A scuffling offense bit the Rhinelander High School boys' soccer team again in its bid to remain atop the Great Northern Conference standings. The Hodags were shut out on the road Thursday night, and goals in each half were enough to push the Medford Raiders to a 2-0 victory.
---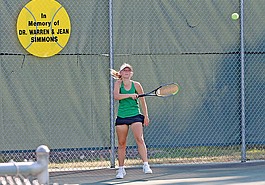 Rhinelander wound up third on the day at the GNC tournament and finished the conference season in third place overall.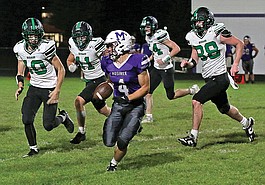 The Rhinelander High School football team could not keep with Mosinee's big play attack on Friday night. Keagan Jirschele scored three touchdowns, Wyatt Harris rushed for two more and the defending GNC champions shut out the Hodags 42-0 in Mosinee.
---
Girls' swimming: Rhinelander 1st/9, Jefferson Invite | Volleyball: Rhinelander 5th/8, Phillips Invite
---
Football: Mosinee 42, Rhinelander 0
---
Boys' soccer: Medford 2, Rhinelander 0 | Girls' swimming: Rhinelander 138, Tomahawk 21 | Cross country: RHS boys 3rd/8, RHS girls 1st/6, Three Lakes Invite | Girls' tennis: Rhinelander 3rd/8, GNC Meet
---
Rhinelander Hodags are trying to pick themselves off the canvas following a 24-0 loss to Antigo last week in the 89th Bell Game. But rebound games don't come much tougher than this as the Hodags travel tonight to face defending GNC-champion Mosinee in its Homecoming game.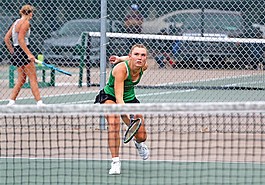 Barring a miracle, the Rhinelander High School girls' tennis team's run of dominance in the Great Northern Conference was set to come to an end Thursday.
---
The Wisconsin Interscholastic Athletic Association Board of Control tabled action that would return the format of boys' and girls' basketball games to four quarters from the current two 18-minute halves at its September meeting last Friday.
---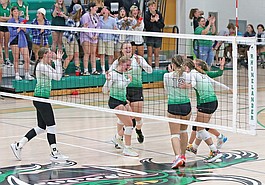 The RHS volleyball team's 62-match GNC losing streak finally came to an end Tuesday night as the Hodags out-dueled Northland Pines 25-22, 25-23, 25-23 at the Jim Miazga Community Gymnasium.
---
Volleyball: Rhinelander 3, Northland Pines 0 | Girls' tennis: Lakeland 5, Rhinelander 2
---
Girls' tennis: Rhinelander 6, Marshfield Columbus 1