COUNTY / STATE
A 44-year-old Minnesota woman has been charged with kidnapping her mother, an Oneida County resident, according to court records.
---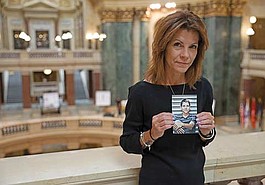 Blanketing the wall of an American-style dive bar in Prague: the Milwaukee Brewers, the Tavern League of Wisconsin and the iconic phrase "Drink Wisconsibly."
---
Once again, the Stella Town Hall was filled to near capacity Tuesday as residents of the eastern Oneida County township of approximately 600 people gathered to hear an update from state officials on the ongoing investigation into PFAS contamination found in some town wells.
---
In the midst of a busy summer of road and utility work, the City of Rhinelander now has a vacancy at the top of the public works department.
---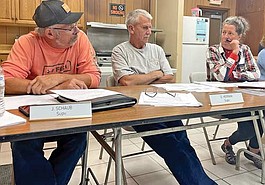 The three-member Cassian town board on Monday decided to move forward with the drafting of a resolution in opposition to an adolescent recovery and wellness center (ARWC) that the Great Lakes Inter-Tribal Council, Inc. (GLITCI) plans to build on 154 acres it purchased on North Pine Square Road.
The Lakeland Times has filed a complaint against members of the Oneida County Planning & Development Committee and corporation counsel Mike Fugle, alleging in a letter to the county's district attorney and sheriff that the officials violated both state statutes and the county's general code in conducting recent hearings for …
---
Just in time for the start of the new school year, the School District of Rhinelander is set to update the portion of the employee handbook that governs compensation for coaches and advisors.
---
It's difficult for the human brain to comprehend just how quickly a substance no larger than a grain or two of salt can steal a life.
---
The Oneida County administration committee has kicked off its 2024 budget process by entertaining departmental budget proposals, and this past week the county's tourism council came by with a 2024 request for $135,758.
---
After seemingly poised a week earlier to deny the conditional use permit application for the Minocqua Brewing Company to have an outdoor beer garden with insufficient parking, the Oneida County zoning committee last week withdrew the motion to deny and granted owner Kirk Bangstad more time.
By way of resolution, the Lake Tomahawk town board has authorized the Horsehead Lake Protection and Rehabilitation District to enact and enforce its own ordinances.
---
The Minocqua town board and its ad hoc committee on housing and labor held a joint meeting on Tuesday, Aug. 8 to get more information regarding seasonal workforce housing development and tax incremental financing (TIF).
---
A group of property owners in the Town of Stella have filed a federal lawsuit against Ahlstrom Rhinelander LLC and 3M Company of St. Paul, Minn. related to alleged drinking water contamination and are asking a judge to certify the matter as a class action.
---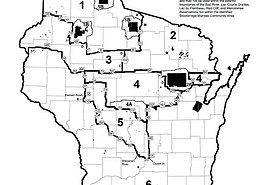 Wolves and wolf management are two of the most highly debated topics in Wisconsin when it comes to the state's natural resources. When the Department of Natural Resources revealed its draft wolf plan earlier this year, it was met with plenty of push back including from some of the state's …
---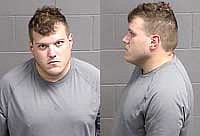 A 35-year-old Rhinelander man was ordered Monday to serve six more months in jail, to be followed by three years probation, after pleading guilty to one count of unsafe burning of own home, a Class H felony.