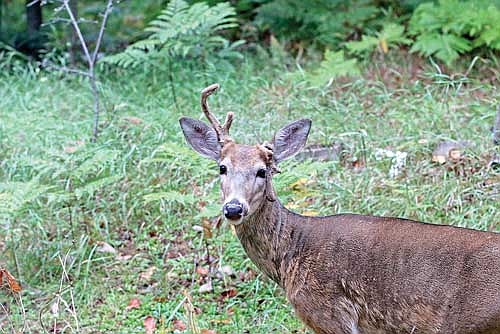 A buck with a deformed left antler was photographed in the town of Pine Lake Tuesday, Sept. 12, The 2023 deer hunt in Wisconsin kicks off this weekend with the start of archery and crossbow hunting. (Photo by Bob Mainhardt for the River News)
Stories this photo appears in:

The 2023 deer hunting season is finally here with archery and crossbow starting this weekend. It's not a moment too soon for the many hunters who have spent countless hours in the woods scouting and preparing to harvest that big buck or get some meat for the freezer.