CITY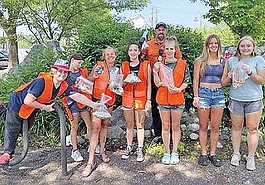 The Rhinelander FACT group helps spread the truth about commercial tobacco through peer-to-peer advocacy.
---
Seven years after local government representatives signed off on a public-private partnership aimed at renovating an older manufacturing facility to house a specialized piece of equipment - a state-of-the-art silicon coater - all terms have been fulfilled and the former Printpack building at 114 West Kemp Street in Rhinelander now …
---
Tourism in Vilas County had another record year. Visitors spent over $288 million in Vilas County in 2022, according to figures released by the state Department of Tourism. That figure marks a $20 million growth in the county in just one year and outpaces the previous record spending of $268 …
---
Assembly speaker Robin Vos has called for the state's Joint Finance Committee to cut at least $32 million from the UW-System's budget for the coming biennium, saying the System is spending that much on wasteful diversity, equity, and inclusion (DEI) staff and programming. (subscriber access)
---
A $5,000 signature bond has been set in the case of the 61-year-old Harshaw man charged with making terrorist threats. (subscriber access)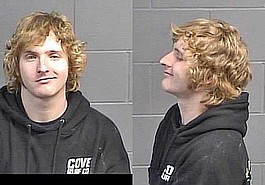 The 27-year-old Woodruff man facing two counts of attempted first-degree intentional homicide and one count of possessing a firearm while intoxicated after he allegedly fired multiple shots in the parking lot of the Minocqua Walmart store last month has waived his right to a preliminary hearing and is scheduled to …
---
"Enforcement" was a key word in discussions of two items on the agenda for the June 14 meeting of the Lake Tomahawk town board. (subscriber access)
---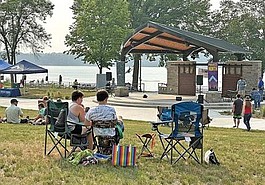 WXPR Public Radio celebrated its 40th anniversary in style Friday evening, June 16, 2023, with a concert featuring New Salty Dog at the Hodag Park amphitheater. (subscriber access)
---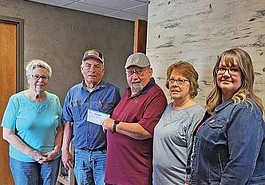 The Northwoods Veterans Homestead organization has announced it has purchased 3.57 acres upon which tiny homes for homeless veterans will be built.
---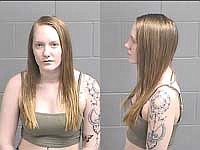 The second of two defendants charged in the overdose death of a Town of Pelican man in April 2022 appears ready to take her case to a jury. (subscriber access)
Nine individuals recently graduated from Nicolet College's Law Enforcement Recruit Academy with each now eligible to be certified by the Wisconsin Department of Justice as law enforcement officers in the state.
---
Newbold town chairman Dan Hess gave an update on how the town's new community center is coming along during a June 8 town board meeting. (subscriber access)
---
As it ponders a potential merger with a Minnesota-based health care system, Marshfield Clinic Health System, Inc., suffered major downturns in fiscal year 2022, its operations bleeding into the red by nearly $368 million, its cash on hand plummeting by more that 25 percent over the previous year, and its …
---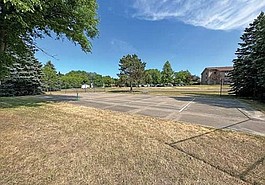 Last month, when the Rhinelander Common Council voted unanimously to allow the tennis court at Hodag Park to be used as a temporary skate park for local youth, the consensus among the alderpersons was that there are other, better facilities in the community for conventional uses of the court such …
---
Nearly 130 cars and trucks were entered in the 25th "Second Saturday in June" car show in Rhinelander June 10. (subscriber access)