BUSINESS WATCH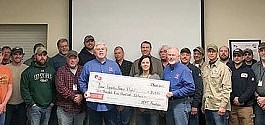 As a reward for achieving company safety goals in the fourth quarter of 2016, the Wisconsin Public Service Foundation has presented a total of $5,000 to a pair of honor flights on behalf of WPS employees.
---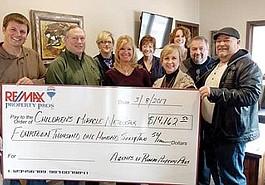 RE/MAX Property Pros Associates in the offices of Tomahawk, Eagle River, Minocqua and agents in the Rhinelander market announced Wednesday their 2016 contributions to Ministry St. Joseph's Hospital, totaling $14,162.00.
---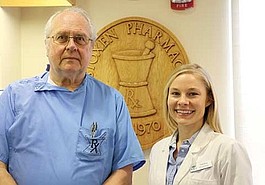 After nearly half a century of caring for community members, a local pharmacist has entered into semi-retirement and sold the business to a capable successor.Corky Stoxen, former owner of Stoxen Professional Pharmacy, has been a familiar face in the community. (subscriber access)
---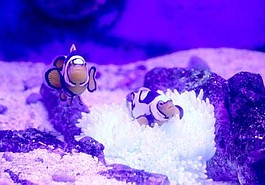 There is something relaxing about watching pretty fish swim around in their tanks and those who want to learn more about caring for a variety of aquatic animals, or are looking to add to their tanks, may be interested in two events to be held at Drs. Fosters and Smith …
---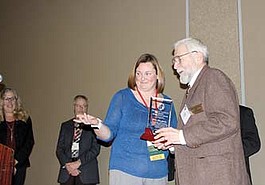 John Margitan of Minocqua was recently awarded the Wisconsin Society of Land Surveyors (WSLS) Lifetime Achievement Award for the significant contributions he has made to the higher education of land surveying in the State of Wisconsin and other contributions to the profession. WSLS is a statewide organization of Professional Land …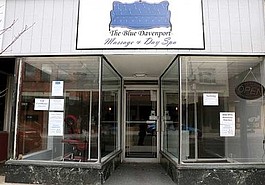 Feeling stressed? The massage therapists of The Blue Davenport, 29 W. Davenport St. in Rhinelander, can knead the tension away.
---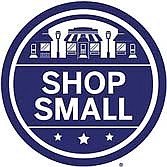 The decision to start a business is often a mixed bag of excitement and nerves. The idea of creating a successful, self-made business can be appealing but sometimes just as overwhelming.Many decisions have to be made, research has to be done and endless hoops have to be navigated.The U.S. Small …
---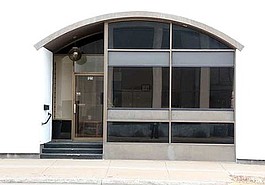 Senior Hearts Home Care has moved to a larger location at 125 W. Davenport Street. (subscriber access)
---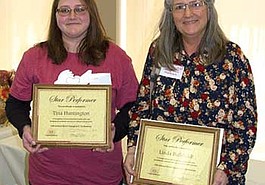 Three area health care employees were recently honored by the Northern Wisconsin Long Term Care Workforce Network for superior job performance at the recent 10th Annual Direct Caregivers' Conference at Nicolet College.The event featured several presentations designed to advance professional development and continuing education for those working in the long-term …
---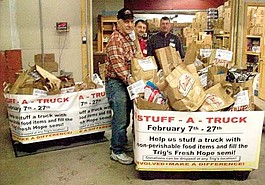 Trig's sixth annual Stuff-A-Truck food drive took place from Sunday, Feb. 7 to Saturday, Feb. 27."As each year passes by, the anticipation to increase sales from past years always runs high, The grocery store chain said in a press release announcing the results of the food drive. "With the help …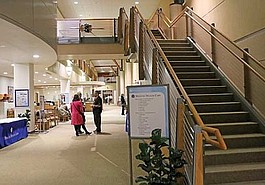 Ministry Medical Group hosted an open house Tuesday evening, showing attendees all its new renovations.They had a great turnout with two tour groups of 20 individuals each within the first hour.Attendees witnessed the 36 new parking spaces, which were situated close to the emergency and clinic doors. The spaces were …
---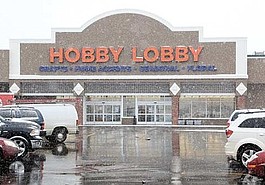 Hobby Lobby Stores, Inc., a privately held national retail chain of craft and home decor stores, will celebrate the opening of its Rhinelander store with a ribbon-cutting ceremony and grand opening celebration at 9 a.m. Feb. 8.
---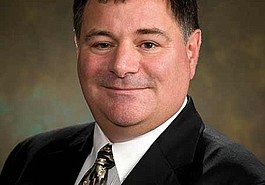 Dr. Tim Phillips will expand his practice to see patients at the Rhinelander Dental Center, operated by Family Health Center of Marshfield Inc. in conjunction with Marshfield Clinic, the health care organization said in a press release.
---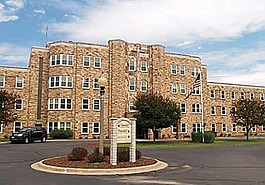 The Wisconsin Department of Health Services, Division of Quality Assurance conducted an unannounced on-site visit at Bell Tower Residence Assisted Living, Merrill in November and found it to be in complete compliance with Wisconsin Administrative Code DHS 83, the facility said in a press release.
---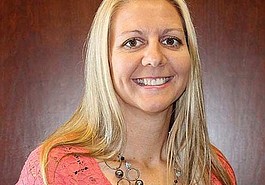 Peoples State Bank has announced the addition of Anne Buchmann as commercial portfolio specialist at the Peoples Rhinelander location on 8 East Anderson Street.